Every good work interaction starts with a good handshake when both sides meet up the real life & ending up their interaction, same iat WRK.
The process requires both sides (The Work Provider & Worker) interference & approval in order to launch either a beginning of work process, or a desired Live Action during "Live Work" mode.
See below graphical representation of how our "WRK Handshake" model works.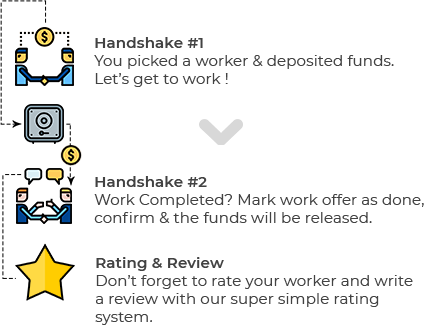 See below, "Mark Work Done" button.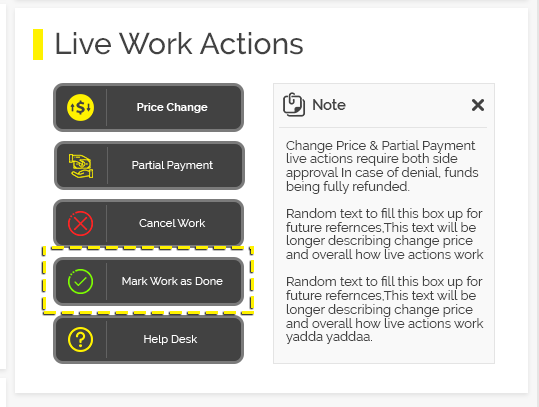 WRK Handshake model invented in order to give each one of the sides maximum control over the process.