Work is going on & The worker needs an advance ?
Live Work mode will let you send up to 35% of the total amount to the worker and make things easier.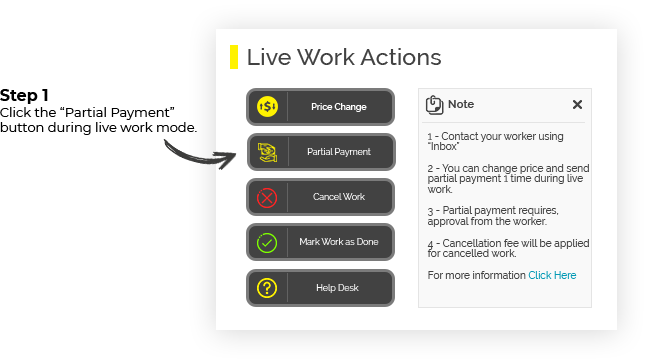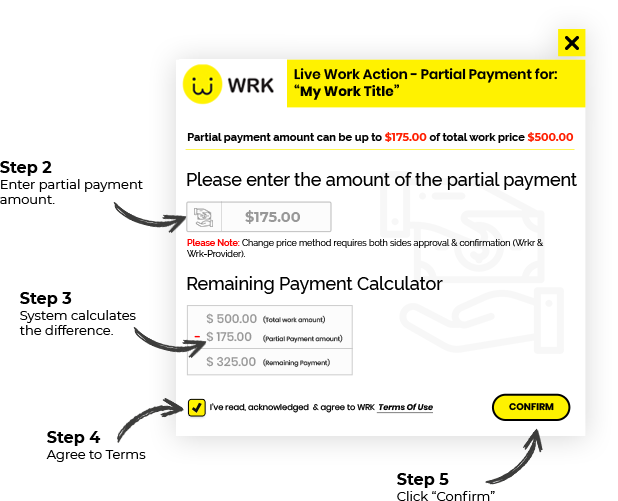 Please pay attention:
1. "Partial Payment" action can be send only once during Live Work.
2. "Partial Payment" Requiring the worker approval once sent, in case of worker denial funds will be fully refunded back to the customer and work offer price will remain as is.
3. Once worker approved the request, funds will be transferred to his account up to 2 rolling days basis according to stripe processing time, for more information please visit  Stripe - Payouts Schedule.