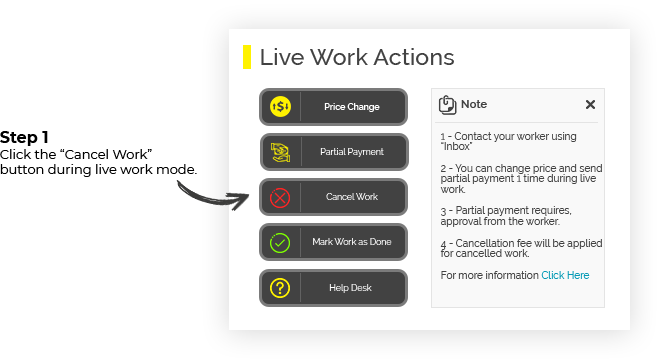 At WRK we have 2 types of cancellations: 
BEFORE 12 Hours type of cancellation & AFTER 12 Hours type of cancellation. 
1.Work offer cancellation in less than 12 hours before work time starts, will be subjected with cancellation fee of 5%, of the value of the work. For more information, Please check:
WRK Commission, Fees, Fines & Rewards to find out more about cancellation fees.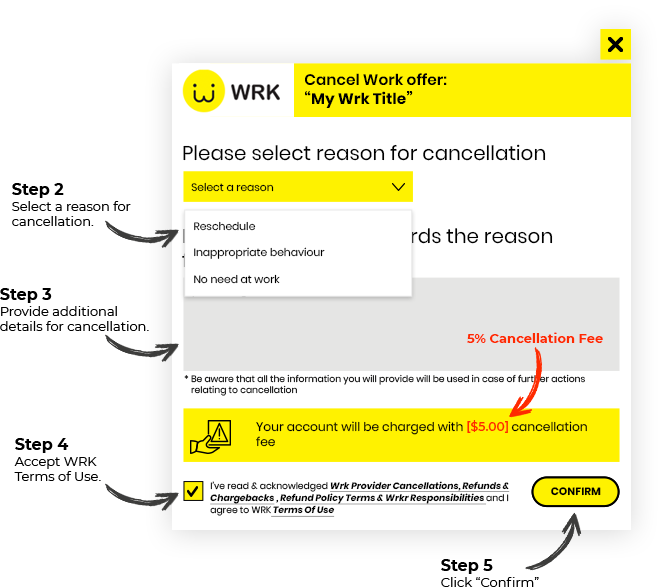 2. Work can be cancelled more than 12 hours before it starts and you won't be subjected to a cancellation fee.
Too many cancellations will result an account suspension and posting work offers will be banned until WRK back-office intervention.